About Us
TCom Networks LLC, your Woburn IT services provider, helps small and medium sized companies increase their systems' up time, and focus on their business.
Woburn IT Services: A Comprehensive Suite of Managed Solutions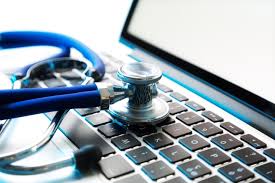 We offer a comprehensive suite of managed IT solutions that include network design, IT consulting services, data backup and disaster recovery services, network security solutions, cloud computing and cloud migration services, server optimization and health check services, networks server support and monitoring, IT staff augmentation, remote IT support, virtualization design and deployment and IT governance/compliance services. These managed solutions provide 24/7 support, and predictability through our TSupport model. Founded in 2001, TCom Networks LLC employs over 20 IT professionals with 150 certifications, including those in information security and voice over IP (VoIP).
TCom has been a great partner to WPA over the years. Having a stable IT platform is a basic requirement for our providers to access the information needed to provide high quality care…
Catharine Robertson, M.P.H.
Executive Director, Physician Services, Winchester Hospital
read full testimonial »
We'd Like to Hear From You