Supplemental IT Support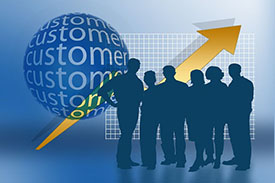 Supplemental IT Support is a critical component of a comprehensive IT plan. If your company has ever experienced a support issue, tackled a massive project that required more manpower available, or required a certain skillset not able to be met internally. Then you have experienced a need that TCom Networks can fulfill.
Managing an IT Staff is Challenging
Making sure your in-house IT staff operates smoothly is a daunting task. The truth is, most IT departments are stretched thin performing mission critical tasks every day. Having to deal with additional issues could leave an IT staff – your IT staff – overextended.
TCom Networks CAN be your IT Insurance Policy
TCom Networks provides the supplemental IT support you need to make sure your staff won't get inundated by a workload that they just cannot realistically manage. TCom Networks help will allow your IT staff or designated employee lucky enough to wear the IT hat to stay focused on their main job – making sure the technology systems so critical to your business remain problem free and easing the day to day burden faced by so many. Our Supplemental IT Support services include, but are not limited to:
Recommend new technologies when appropriate
Provide areas of expertise to compliment your in-house staff
Fill gaps in IT staffing
Help your company through large, complex projects when they ariseProvide all of your end users and systems 24×7 help desk and system support
Respond to network or end-user computer emergencies quickly and efficiently
Provide expertise in areas of compliance unknown or foreign to existing staff
Our Supplemental IT Support Services ensure that your firm always has an IT resource to call upon when help is needed. By learning about your business and its computer systems, TCom Networks will recommend solutions that make sense for you. We will never suggest a support service that you don't need.
Tcom Networks is located in Woburn, Massachusetts and provides Supplemental IT Support services to companies of all sizes and across all industry sectors throughout the greater Boston Area.
We'd Like to Hear From You