Data Backup and Disaster Recovery Services
TCom Networks provides Data Backup and Disaster Recovery Services for small to mid-size businesses in the Boston area.
If your most important systems crashed tomorrow, how would that affect your business?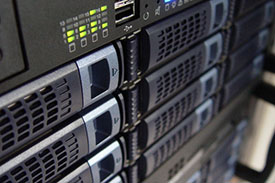 Data loss planning & disaster recovery doesn't sound exciting, but it's essential for business organizations. What would happen to your business if you suddenly lost your most important data? What if your email, contacts, financial information, customer records, intellectual property and more were suddenly gone? Poof.
It's a nightmare to imagine, but the reality of this risk is real. Luckily, the solution is simple: a solid data backup and disaster recovery plan! Having a solid backup and disaster plan in place means you'll never have to fear data loss or equipment failure that could prevent you from working by bringing your business to a costly standstill.
How Can TCom Networks Help You?
TCom Networks delivers complete data and file backup and disaster recovery services that will diminish risk. Many businesses still rely on manual tape system backup, draining resources and introducing points of possible risk and failure. We offer cloud backup, onsite backup, or hybrid backup. We discover and evaluate your current systems, make recommendations, and design a custom solution based on your unique business operations and budget.
Our Data Backup & Disaster Recovery Services Include:
Complete end-to-end management of data backups
Block-level encryption
Continuous Data Protection technology
Fully-managed & monitored
Cloud replication
Off-site virtualization
Business Continuity Planning
And more!
We'd Like to Hear From You
Contact the experts at TCom Networks.
We have the experience and technology to protect your data and operations. We take full responsibility of data protection and disaster recovery operations, so your business continuity is ensured.