Cloud Computing & Cloud Migration Services
TCom Networks provides modern Cloud Computing Services to Small to mid-size businesses located in the Boston area.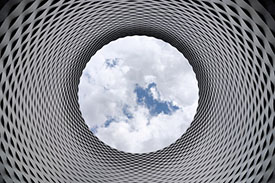 At TCom Networks, we believe that cloud computing has revolutionized the way businesses are running today. It has become one of the new standards in technology and in business. If you are looking to modernize the technology in your business, the first step should be to evaluate what technologies you are using, then determine which of these systems can be moved to the cloud. This move will greatly increase your business agility and save you money!
Our certified technicians are experienced with many cloud productivity platform solutions. We have migrated scores of customers into various cloud solutions! We have the experience you can trust to know what solutions can work for your business, and what will not! Put our experts to work for you! We can help modernize your business, and save you money by moving to the Cloud!
Cloud Computing Services & Solutions:
Office 365 / Hosted Exchange
Azure / Infrastructure as a Service
Cloud Backup & Disaster Recover
Cloud Data Storage
Benefits of Cloud Computing
Business Agility
One of the most compelling reason why companies should consider moving their technology (all or in part) to the cloud is the significant increase in your businesses agility. Your business has immediate access to all of the compute power you need to "spin up" or "spin down" your entire computing environment within minutes or days, instead of weeks, months or years! You have the ability to create new, or change current business processes quickly, capitalizing on emerging opportunities that come up in your business market.
Cost Savings
By moving your technology to the cloud, there can be a significant cost savings to your business. Today, new and small businesses can leverage enterprise technology without an enterprise budget – leveling the playing field. When you choose the cloud, you are choosing not to invest in physical hardware, software, and resources that were previously needed to stand up applications and servers on premises. Additionally, you would need space, cooling, maintenance, and support to manage an on premise solution. All of these things are quite costly, making cloud computing more and more attractive.
CAP Ex vs OP Ex
Moving capital expenses (CAP Ex) to operational expenses (OP Ex) – This is where we begin to talk about upfront savings, and lowering investment risk. Traditionally companies pay a large upfront cost to purchase hardware and software products. This can be a big financial risk for a small to mid-size businesses to commit to all at once. Now with cloud computing you can turn that traditional capital expense in to smaller monthly payments and maintain your business growth and spending over time.
Compute Capacity Savings
There are costs associated with the speed and size of technology equipment. Traditionally, when you purchase a server you are buying it with growth, and high usage in mind. You would purchase a server with larger processing and capacity than needed, even though you are only going to use a small percentage of that in the beginning (10-20% is the average). You are essentially paying for something that is not needed most of the year, or ever, but needed to order just in case. Leveraging cloud computing can eliminate that wasteful spending because you can scale up and down quickly as needed. Consistently monitoring and scaling your systems is a huge benefit of cloud computing.
Access from Anywhere, on Any Device
Another great benefit of Cloud Computing is the ability to access your desktop and/or applications from anywhere and on any device. Cloud computing, and use of mobile devices in the workplace is revolutionizing the way we work and do business. The walls of the traditional workplace are coming down, and we can now work from anywhere. If you travel a lot, have a remote workforce, prefer to use one device while traveling, and another when working from home, cloud computing will give you the ability to work from any devices, where ever you desire.
We'd Like to Hear From You
Can you see why the cloud is so attractive to organizations?
If you are interested in modernizing your businesses technology, contact us today. We will help assess your current IT environment, and recommend the solutions that fit your needs and budget.