IT Consulting/Technology Assessments
TCom Networks provides IT Consulting Services to small and mid-sized businesses in the Boston area.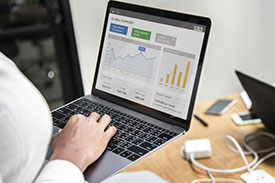 There comes a point where everyone needs some type of IT support. Perhaps you need a consultant to come on-site and help solve a specific technical issue, or maybe you need help implementing an entirely new IT infrastructure. Whatever the need, our solution consultants, together with our technical engineers will work with you to create solutions that fit YOUR timeline, budget, and business strategy. Our services are completely customized to YOUR needs. First, we look closely at how you work, what equipment you have, and how you plan to grow. Then we help you implement efficient and scalable solutions.
We provide you with PROVEN technology solutions, to ensure the solutions we build will grow with your organization, and enhance the longevity of your IT investments. TCom Networks provides you with a full life cycle IT implementation, as well as support for any phases of your project.
IT Consulting Services include:
Advanced Troubling Shooting
Cloud Migration and/or Deployment
Information Technology Strategy and Design
Network Security Auditing and Solution Design
Network Infrastructure Auditing and Design
Virtual Environment Solutions and Services
And more
We'd Like to Hear From You
You can trust our team of experienced consultants
They combine business and technical knowledge to provide a range of IT consulting services. These services are designed to improve your business performance which can help to increase your competitive edge.